You've been working non-stop since the quarantine was announced in March - let's be real, you've always worked non-stop but it went into overdrive when COVID came to town.
The world around us has been turned upside down. Priorities have shifted.
You're juggling the role of business owner, "homeschooling" mama, supportive wife, and whatever else 2020 has thrown at you.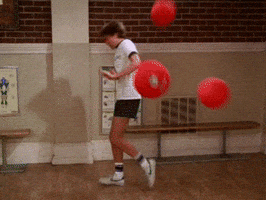 And somehow… miraculously… you're doing okay in the new normal. In fact, you're rocking it out.
You're booked with several new projects. You're working with clients you love. And you've managed to make some decent money.
You know that you're growing - Acuity reminds you of it every other day with notifications for another meeting.
And you probably should be hiring someone to help manage your admin stuff.
But you are utterly, stick a fork in me I'm done, EXHAUSTED.
You've been operating at the "just gotta finish this up and then I'll hang out with you guys" level for so long that they've stopped asking to spend time together.
It's only a matter of time before you find yourself in Burnoutville, USA and this time they are going to resurrect a statue in your honor given how often you visit.
Every business guru, coach, and podcast (seriously, everyone has a challenge, freebie, or program on it now) has a secret formula or proven strategy for creating a low-cost offer or self-liquidating funnel.
Yet every time you look at one of the other money-grabbing programs and courses are full of strategies and tactics that make your heart feel heavy.
And your mind starts racing trying to figure out where you're going to find time for creating content for a digital product, plan out a launch, get the product launched, and learn about running ads all while still giving your clients the same level of excellence they expect from you?!?!?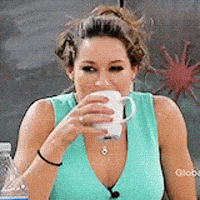 Did you just laugh out loud? Yeah, I did too.
What if I told you that ----
you already have the content created
you can launch in the next 30 days (or as slow as you want to)
you wouldn't need a single paid ad or long-form sales copy to do it
And it can be done with a few hours a week or 30 minutes a day
The best part - once it's created you can start giving yourself some margin (you know - that white empty space on the calendar that disappeared when COVID showed up).
WE can do this together. You have dreams to achieve, goals to hit, and a business to scale and it would be my honor to guide you on this new path toward scaling your business your way.
Imagine with me for a moment that you...
Can decrease the number of clients you have or hire a team to help you run the show and take that vacation you've been pinning about for yeara
Have to google "how to turn off Paypal notifications" because the constant dinging has made its way into your dreams at night
Have people jumping at the opportunity to buy from you… every. single. day and you're not the least bit stressed about being able to provide the quality service they deserve?
Can create offers and programs on whim - whenever a need presents itself, and launching it on the fly - whenever you feel like it.
Feel at EASE and CONFIDENT that you can hit your monthly income goal *snaps fingers* like that even though you only work a few days a week
It's time. It's time to take a leap of faith into who you were meant to be as both an incredible mom and a rockstar CEO #shamefree.

The first step is saying yes to getting your bite-size offer FINALLY released.

JOIN THE R.I.S.E. MASTERMIND
The R.I.S.E. mastermind is a 12-week, step-by-step "Done Together" LIVE experience that helps entrepreneurs build a profitable Bite-Size Offer Funnel. so they can validate, create, launch, and optimize a digital product and turn it into an automated recurring profit system in a way that aligns with your life and heart.
By the end of our 12 weeks together you will have learned:
The exact method for creating an irresistible bite-size offer and super simple sales funnel that even your 90 year old grandma would understand
All the strategies and tactics to market your offer without using Facebook ads or all the high-pressure pushy sales tactics we roll our eyes at
A replicable process for pre-validating and selling your offers without spending hours pre-creating any content or lessons
How to deliver on your products promise and get your buyers the results they dream of because you actually listened to their feedback
The proper way to use freebies for building a list that keep your ready-to-buy supports engaged and makes it easier to sell your paid offers
And so much more
Click here to see the tentative schedule in detailed form
And your going to do it without wasting your time on:
Creating PDF's and worksheets for a list of freebie seekers with no intention of buying from you
Watching youtube videos to learn about expensive tech tools or choose the perfect platforms to use (psst all you need to successfully sell a product is a word doc and paypal - stop overthinking this)
Designing graphics and landing pages no one will see
Listening to ALL the advice on "proven strategies" and "secret sauce formulas" that don't work for most of us or are quick-fix cash injection models that won't help you create a long-term scalable system
Googling the perfect funnel map or launch plan that can be "done in a weekend" --- because let's face it that's about all the time you have
Ready to do this together?
What's included with the R.I.S.E. Mastermind Group Coaching Option:
➡️ 12-Weeks of LIVE "Done-Together" Workshops beginning the week of October 5, 2020
Each week there will be a live all-meat, no-fluff workshop, and any shortcuts to get you ready for releasing your bite-size offer and turning it into an evergreen sales machine.
These workshops each have a laser-focused specific outcome to teach you the what, why, and how with clear instructions on what to do next in your checklist
➡️ Workshop Recordings with transcriptions
All video training will be available for you to watch, at your convenience, netflix-style along with a typed transcript.
➡️ Downloadable Resources (PDF's, Swipeables, Examples, and Templates)
As we work through the phases we will be developing shortcut solutions that make getting your getting your homework feel easy-peasy-lemon-squeezy
➡️ Flexible Homework Checklist + Accountability
Don't worry we won't be keeping a grade book but we will be checking in with everyone privately to hold your feet to fire or offer any additional support. We are creating a checklist that coincides with the workshops that you can adapt to the launch date of your choice.
➡️ Get-It-Done Implementation Weeks
There is a time for learning and a time for doing. There are two weeks placed in the schedule where no new workshops or homework is given so you have a chance to get things done and catch up if needed. We will likely schedule a group co-working session for those weeks for everyone to meet and work alongside each other.
Plus, what would a legendary program be without some legendary bonuses that move you out of learning mode and into a booty-kicking level of action:
➡️ Private Slack Workspace
Having a supportive and engaged community is a make-it-or-break-it factor for most people. Why? Because we weren't created to do life alone. This won't be some "filler" of space - this is our home for everything that happens outside of the classroom. We will celebrate wins, share our best-kept secrets with each other, collaborate, ask for help --- and everything in between.
➡️ Live Weekly Q/A Sessions with Jamie
Get your burning questions extinguished, the clarity to get unstuck, or run an idea that was sparked by a recent lesson - no problem! I'll be going live once a week (outside of the regular workshop schedule) to answer your questions and turn your frustrations into a stream of celebratory wins.
➡️ Two Weekly Feedback Threads
Ever wish you could just get a little affirmation that you are headed in the right direction or some advice before going to the next step? We've got your back. Submit any homework by Monday mornings or Thursday afternoon and we will respond with our best tips and suggestions (you might even get a response from one of our guest experts from time to time)
➡️ Pop-in Guest Expert Trainings
As Proverbs would point out, "Iron sharpens iron" - I've invited a few of my friends to present in the group on topics that I know are the biggest struggle in the funnel building process. The schedule will be updated as we get these confirmed.
➡️ Two Extra Months of Support
We know that no launch is ever like the other and sometimes you just need a bit more time to work through some of the materials. The Slack group, feedback threads, live Q/A sessions, and accountability check-ins will continue for 8 weeks after the live workshops and homework have ended. There will also be additional training videos dripped out for you to use for streamlining and expanding your offer.
➡️ Lifetime Access
Once the polished version is ready for release you will have access to it and any future iterations of the program materials so you can optimize and create the same results over and over again
The R.I.S.E. Mastermind is everything you need to validate, create, launch, and automate your bite-size offer funnel RIGHT NOW.
I've even made the investment beyond affordable so anyone can do it!
Grab your spot in the group coaching option for 8 payments of $67
or get one month free + don't have a recurring payment
The truth is, this program is worth ten or even twenty times what I'm charging.
Especially since I know it will help you make more than that - in the short term and the long term.
But my goal was to make it a no-brainer price but still have you committed to do the work because I know you need this NOW. I don't want you to make your bite-size offer someday. I want you to get started today.
My 30-Day Guarantee

I promise that I'm 100% committed to helping you release your digital offer, live a life on your terms, and create a recurring profit funnel that you're proud of! And because of that, my programs consistently attract the BEST students.

I'm confident that if you do the work and implement, you WILL get results. If you can give the course a shot, but aren't happy, you may request a refund by emailing hello@jamierussells.com within 30 days of purchase.

Enroll mindfully. This program is ONLY for those who are committed to giving it their very best shot.
Have other questions about this program?
Click the chat bubble in the corner to DM me on Facebook
Ok, but does it actually work?
Yes, but I don't want you to take my word for it. I've been helping entrepreneurs reach their goals for a long time - read what they have to say...
Ready to R.I.S.E. to the next level?
Serving more people, while working less. Sounds like a dream, but it can be your reality, just like so many other entrepreneurs who've taken the leap and come out a victor on the other side.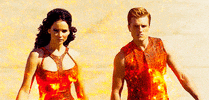 Except your odds are better because you've got me on your side.
GRAB YOUR SPOT BEFORE DOORS CLOSE OCTOBER 2ND AT 11:59PM CST