Hey!
You're likely here because you've looked at the R.I.S.E Mastermind and the idea of committing to a 12-week group coaching program feels a little bit scary.
But you didn't want to miss the opportunity to get all the training + recordings at a discounted rate.
Or wait until it releases after the group coaching program in January.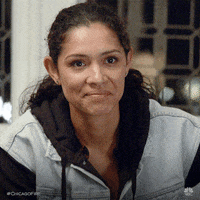 I get it... putting anything else on your calendar right now just isn't possible. You need more of a log-in, binge, and go type thing.
So I developed a simplified version of the mastermind.
You essentially get all of my bite-size offers in the raw form after it is recorded live PLUS a bunch of extras.
It has all the same content from the group-coaching program but in a format that you can do at your own pace.
FINAL NOTE: We will be leaving the doors to the self-study option open until the end of December. Keep in mind that on October 3rd when we close the group coaching option that the price will increase and as time goes on the payment plan will change due to having less time remaining in the program.
--------------------------------------------------------------------------------------------------------------------------------------
What's included with the R.I.S.E. Mastermind SELF-STUDY Option:
➡️ ALL Workshop Recordings with transcriptions
All of the video training over the 20 weeks of the program (12 weeks live + 2 months of recorded extras) will be available for you to watch, at your convenience, netflix-style along with a typed transcript.
Each week will have at least one all-meat, no-fluff workshop, and any shortcuts to get you ready for releasing your bite-size offer and turning it into an evergreen sales machine. These workshops each have a laser-focused specific outcome to teach you the what, why, and how with clear instructions on what to do next in your checklist.
➡️ Downloadable Resources (PDF's, Swipeables, Examples, and Templates)
As we work through the phases we will be developing shortcut solutions that make getting your getting your homework feel easy-peasy-lemon-squeezy
➡️ Flexible Homework Checklist + Accountability
Don't worry we won't be keeping a grade book but we will be checking in with everyone privately to hold your feet to fire or offer any additional support. We are creating a checklist that coincides with the workshops that you can adapt to the launch date of your choice.
➡️ Get-It-Done Implementation Weeks
There is a time for learning and a time for doing. There are two weeks placed in the schedule where no new workshops or homework is given so you have a chance to get things done and catch up if needed. We will likely schedule a group co-working session for those weeks for everyone to meet and work alongside each other.
➡️ An invitation to join us at the Get-It-Done Implementation Weeks
There is a time for learning and a time for doing. There are two weeks placed in the schedule to give you a chance to get things done and catch up if needed. We will likely schedule a group co-working session for those weeks for everyone to meet and work alongside each other. Perfect for someone who needs a little kick-in-the-pants.
Plus, what would a legendary program be without some legendary bonuses that move you out of learning mode and into a booty-kicking level of action:
➡️ Private Slack Workspace
I wanted to keep this for the self-study students so when you have a chance to work you have somewhere to put your questions, get feedback, and celebrate your wins.
Having a supportive and engaged community is a make-it-or-break-it factor for most people. Why? Because we weren't created to do life alone. This won't be some "filler" of space - this is our home for everything that happens outside of the classroom. We will celebrate wins, share our best-kept secrets with each other, collaborate, ask for help --- and everything in between.
➡️ Two OPTIONAL Weekly Feedback Threads
Ever wish you could just get a little affirmation that you are headed in the right direction or some advice before going to the next step? We've got your back. Submit any homework by Monday mornings or Thursday afternoon and we will respond with our best tips and suggestions (you might even get a response from one of our guest experts from time to time)
➡️ Pop-in Guest Expert Trainings
As Proverbs would point out, "Iron sharpens iron" - I've invited a few of my friends to present in the group on topics that I know are the biggest struggle in the funnel building process. The schedule will be updated as we get these confirmed.
The recordings from these will be available for you to watch within 2 days of the Livestream ---- I might even send you an invitation to attend and get a little face-to-face help.
➡️ Two Extra Months of Support
We know that no launch is ever like the other and sometimes you just need a bit more time to work through some of the materials. The Slack group, feedback threads, live Q/A sessions, and accountability check-ins will continue for 8 weeks after the live workshops and homework have ended. There will also be additional training videos dripped out for you to use for streamlining and expanding your offer.
➡️ Lifetime Access
Once the polished version is ready for release you will have access to it and any future iterations of the program materials so you can optimize and create the same results over and over again
The R.I.S.E. Mastermind is everything you need to validate, create, launch, and automate your bite-size offer funnel RIGHT NOW.
I've even made the investment beyond affordable so anyone can do it!
Grab your spot in the SELF-STUDY option for 8 payments of $27
or get WEEKLY check-ins from Jamie and no recurring payment
The truth is, this program is worth ten or even twenty times what I'm charging.
Especially since I know it will help you make more than that - in the short term and the long term.
But my goal was to make it a no-brainer price but still have you committed to doing the work because I know you need this NOW. I don't want you to make your bite-size offer someday. I want you to get started today.
My 30-Day Guarantee

I promise that I'm 100% committed to helping you release your digital offer, live a life on your terms, and create a recurring profit funnel that you're proud of! And because of that, my programs consistently attract the BEST students.

I'm confident that if you do the work and implement, you WILL get results. If you can give the course a shot, but aren't happy, you may request a refund by emailing hello@jamierussells.com within 30 days of purchase.

Enroll mindfully. This program is ONLY for those who are committed to giving it their very best shot.
Have other questions about this program?
Click the chat bubble in the corner to DM me on Facebook
Ok, but does it actually work?
Yes, but I don't want you to take my word for it. I've been helping entrepreneurs reach their goals for a long time - read what they have to say...
Ready to R.I.S.E. to the next level?
Serving more people, while working less. Sounds like a dream, but it can be your reality, just like so many other entrepreneurs who've taken the leap and come out a victor on the other side.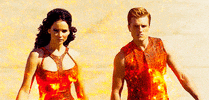 Except your odds are better because you've got me on your side.
GRAB YOUR SPOT BEFORE THE PRICE INCREASES + BONUSES DISAPPEAR ON OCTOBER 2ND AT 11:59PM CST